Studio Red has been privileged to partner with Kolkata's largest juice bar chain, The Yellow Straw in its journey from a new entrant in the F&B industry to a brand with top-of-the-mind recall.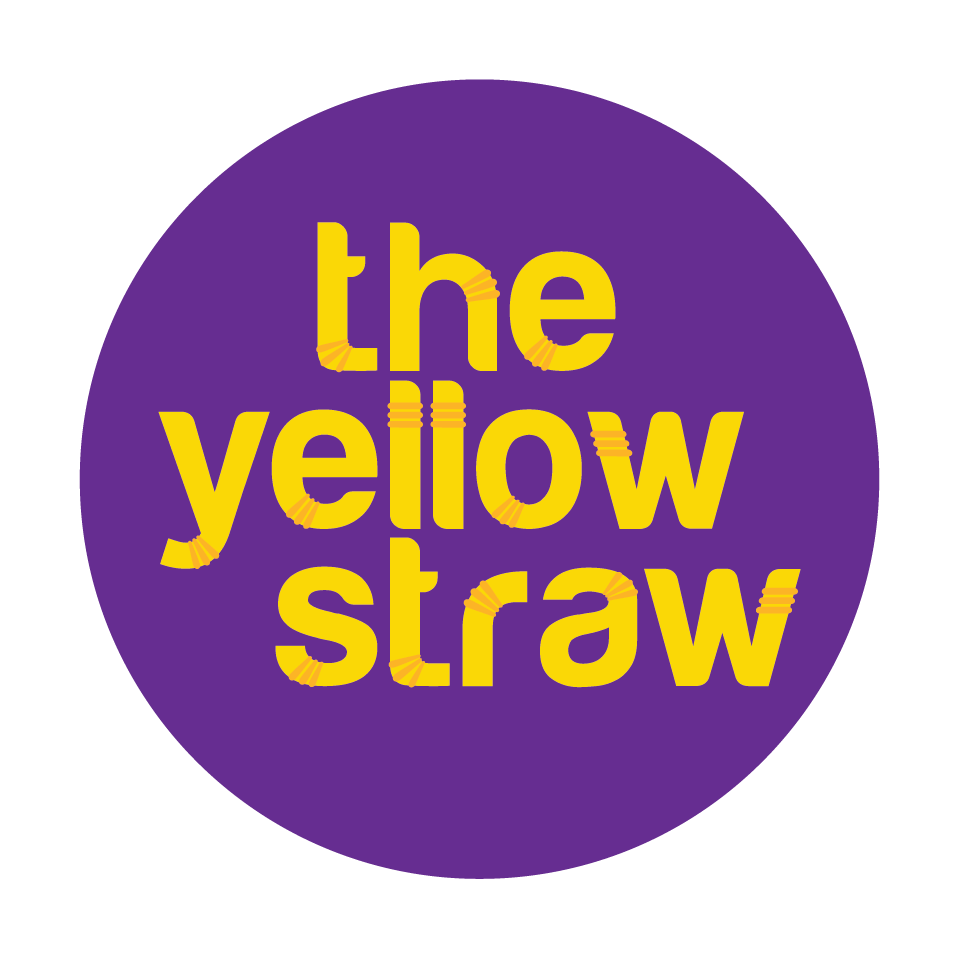 Since its inception, The Yellow Straw has been synonymous with freshness. From fresh fruit juices, it has diversified into different product segments, yet keeping its philosophy of freshness intact. Today its portfolio showcases juices & shakes, heathy items like salads, sandwiches, poha and others. Studio Red has supported them with brand strategy, design and communication, assisting them in their marketing needs like a true blue partner.
WEBSITE: www.theyellowstraw.com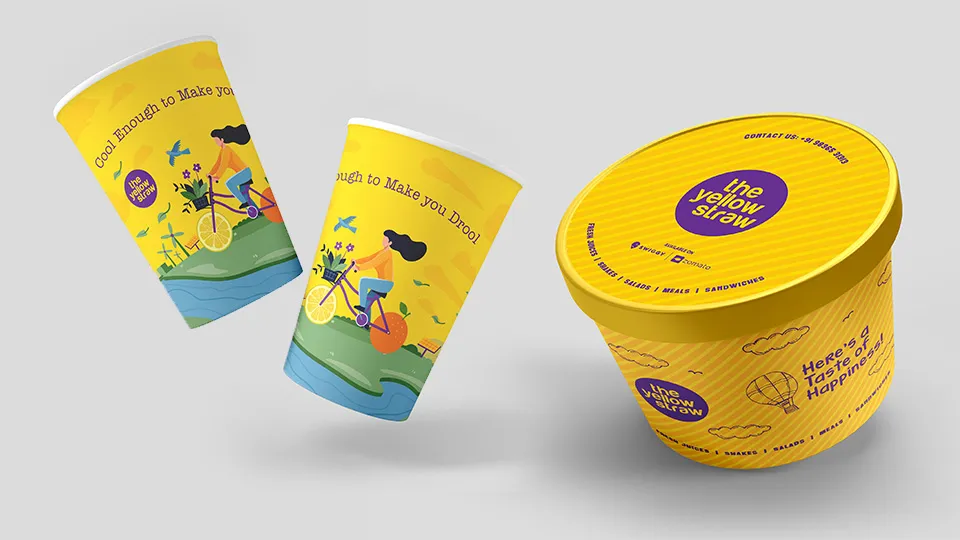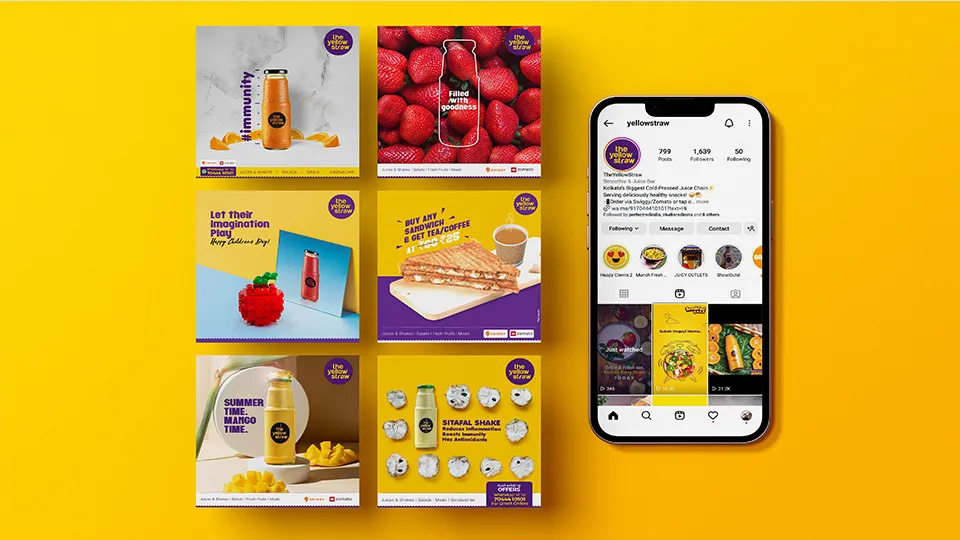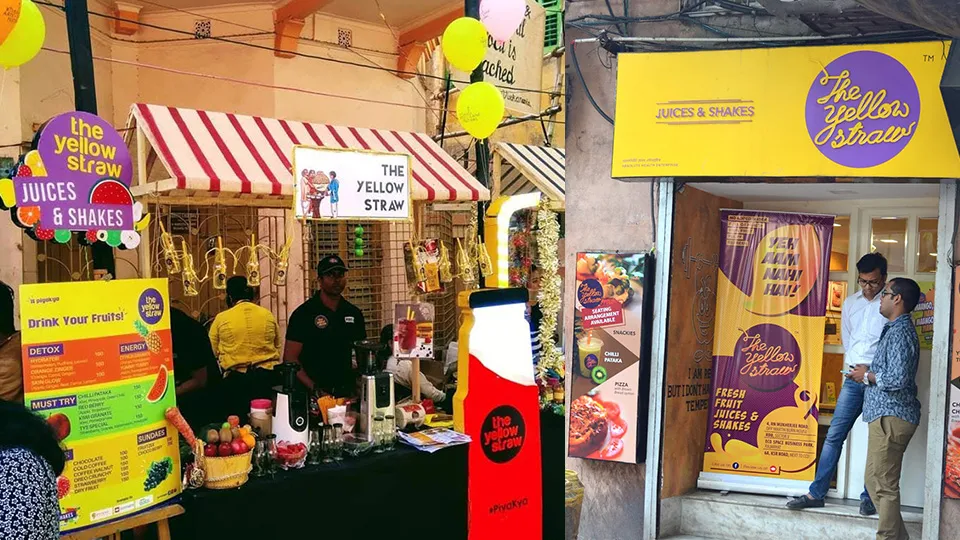 Yellow and Red combine to create magic.
There was a clear mandate on the communication. After the initial branding days were over, The Yellow Straw needed to keep communicating with its audience on a daily basis. It wanted to be a part of the audience's everyday.
Studio Red stepped in with a social-first approach, which would allow the brand to silently enter its users' lives through their devices, and gain access to insights no one thought of before.
Today The Yellow Straw is on an expansion spree. More and more stores are being opened, simply because customers love the brand like there's no tomorrow.
Studio Red has been a true partner in crime for us. Their commitment towards our brand along with their promptness and approachability helps us a great deal.